HON 10700 Series Slide-Away Keyboard Platform, Laminate Finish: Black
Home > Home Office > HN1243_2165041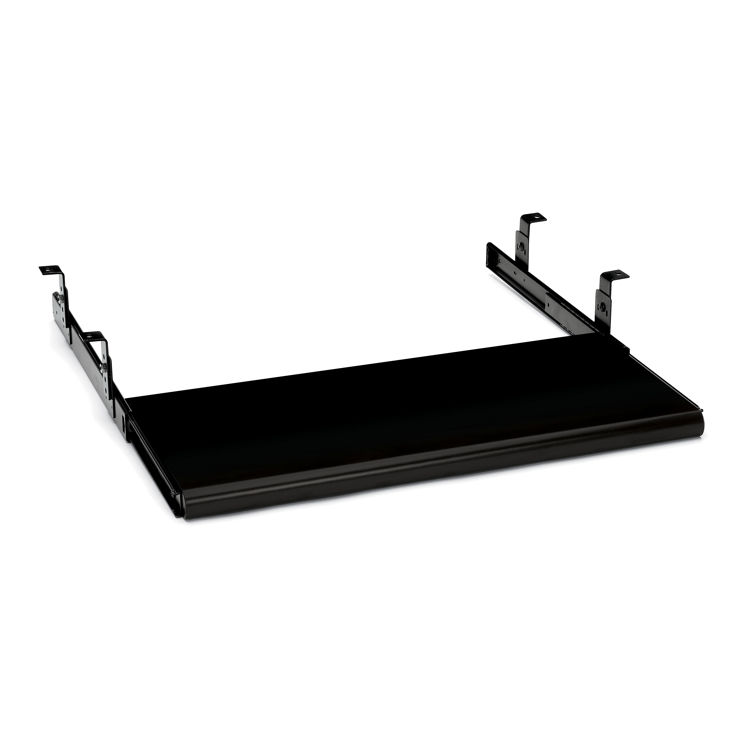 Product Description
Strong, durable laminate helps resist against scratches and stains. Can be positioned 2'' to 3.5'' below worksurface. Holds keyboards up to 21.5w x 10d. Features: -Workstation type: Straight.-Height (+/- Desktop): 2'' to 3.5''.-Made in the USA.-Produc...
Product Guarantee
If you're not satisfied with the quality of your purchase, simply send the item back to us in its original packaging within 30 days of its delivery.
Product Return Policy
You may return new, unused, and resalable items for a refund or exchange. Simply ensure that the item is returned in its original product packaging within 30 days of delivery.
Customer Reviews
We are sorry, we have no reviews to display
Tell us what you think about this product. It will help us provide you with better products in the future and help your fellow furniture shoppers make better purchases.
Be The First To Review
You might also like